Google Ads (or Google AdWords as it used to be called) has been around for nearly 20 years, but there are still lots of businesses who are wary or sceptical about using it as a way to generate leads and sales.
In this post, I'm going to look at 10 reasons why you should consider using Google Ads to promote your website and get more customers. I'm also going to provide you with a free resource to help you get started and create your first Google Ads campaign.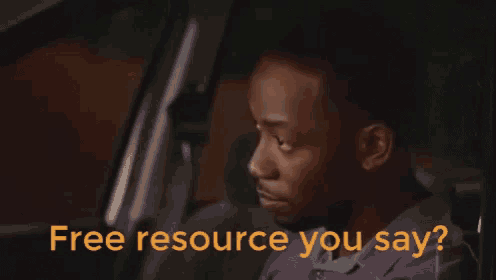 But first, let's clarify what Google Ads actually is. In a nutshell, it's an advertising platform that lets you pay to have your website listed on Google. Because it is a form of pay per click (PPC) advertising, you don't pay for your advert to appear. Instead, you only pay if someone clicks your ad – at which point they are directed through to your website.
If you want to know more about what Google Ads is and how it works, check out this blog article, but for now let's move on to talking about the reasons why you should be using it to promote your website.
1. Get to the very top (aka money talks)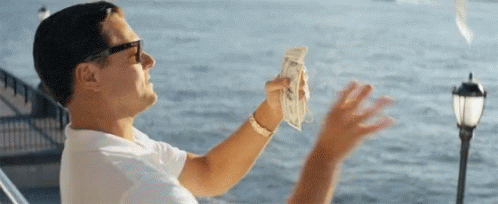 The first four Google Ads that appear on each search results page are positioned above the organic results. Therefore, even if you do some really great SEO (search engine optimisation) and get to the top of the organic results, there could still be up to four paid-for listings above you. So if you want to get to the very top of the search results, Google Ads is the only way to do it.
2. Instant results
Whereas it can take up to six months to see results from SEO, when you advertise on Google Ads you will typically appear in the search results within a few hours of going live.
3. Get more traffic…
A 2019 survey found that 63% of people will click on an advert on Google (so don't be put off by those people who tell you they never click on the ads), which means Google Ads is a great way to get more traffic to your website.
4. …and more conversions
People who visit your site via PPC ads are 50% more likely to purchase something that people who come to you via organic listings, according to Unbounce. And Google themselves say that, in general, businesses that use Google Ads make an average of $2 in revenue for every $1 they spend on advertising.
5. Highly targeted
If you choose your keywords carefully and use the right type of keyword matching, you can make sure your ads only appear for searches that indicate a high degree of commercial intent – e.g. "video production company" rather than "how to make a YouTube video".
You can also restrict your ads based on the searcher's location, their age, or their gender. So if you only want to advertise to men in their 30s who are based in Manchester and want laser eye surgery, then you can do it with Google Ads.
6. Brand protection and awareness
According to research by Google, using Google Ads can increase brand awareness by 80%.
It's also a really effective way to protect your brand and stop competitors from stealing your business.
7. Highly measurable
It's very easy to measure the return on investment you get from Google Ads. By using the built-in conversion tracking, or linking Google Ads to Google Analytics, you can easily see how many of your PPC visitors submit an enquiry form, make an online purchase, sign up for a webinar, or whatever your conversion goal is. You can even track how many of the people who contact you by phone found your website via Google Ads.
As well as getting details of the total number of conversions generated by Google Ads, you can also drill down to see which keywords bring you the most conversions and focus your budget on the ones that give the best return on investment.
8. Remarketing
One of the many extra features that are available to businesses that use Google Ads. Remarketing ads are text, image or video ads which appear all over the internet to encourage someone to return to a website that they have previously visited. The theory behind this is that if the person didn't convert on their first visit to your site then they might do so if they return for a subsequent visit. The theory is borne out by the fact that remarketing has been shown to increase conversion rates by 161%.
9.Choice of ad formats
Although the main use for Google Ads is to get your website featured on page one of Google, your Ads account can also be used to advertise on third party websites that make up the Google Display Network, as well as on YouTube videos, and via promotional Gmail messages. This means the opportunities to engage with your target audience across a range of platforms and devices is huge.
10.Flexibility and control
As long as you know what you're doing you can have a lot of control over how your advertising budget is spent on Google Ads. You can limit the amount you pay for each click and also the total spend per day so as there shouldn't be any nasty surprises when your bill arrives.
You can also pause your advertising whenever you want (e.g. if you get too busy) and then resume it at the click of a mouse.
And you can set automatic scheduling so that your ads only appear on certain days of the week and/or at certain times of the day.
So if Google Ads is such a great system with so many benefits, why are some people still wary of using it and why do you hear horror stories from people who have spent loads of money on it and got little or nothing back in return?
Well, to put it bluntly, it's because Google makes it very easy for a first time user to set up a Google Ads campaign but they also make it very easy for you to do it in a way which will make more money for Google than it does for you.
Fortunately, you don't need to fall into that trap. If you want to try using Google Ads to get new customers for your business, I've got a free guide that will show you how to do it the right way.
To find out more about it and download your free copy just follow this link to 7 Simple Steps for a Successful Google Ads Campaign.
This blog is a guest blog supplied by David Miles of The PPC Machine.
The PPC Machine 
The PPC Machine is a tried and tested system that combines the immense traffic-generating power of Google Ads with carefully crafted value propositions and optimised landing pages which use behavioural psychology to increase conversions.
David Miles has produced this guest blog for Element 26. At Element 26 we believe in helping businesses succeed through vide. For more information about how you can using video within your Google ad campaigns, please get in touch by clicking here.